|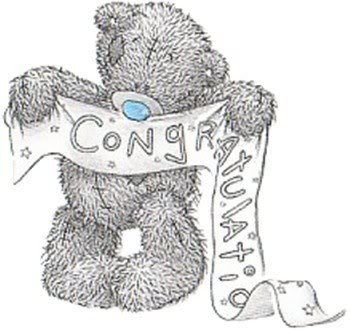 The all results, Matriculation, UPU, scholarships, for us to pursue our education to the next level were already announced. Smile and tear, definitely, the spontaneous actions after knowing the result. For those who got what did they hope for, of course, a broad smile bloomed in the wave of happiness and for those who could not make it, tear wet their cheek.


For those who got what do they want; congratulation! You deserve it! And, my friends, who got no opportunity, don't cry. Allah knows what the best is for us. Maybe, the best place for you study is in Malaysia. Though, I am certain that you did the best to realize your dream and you never let the 'dream becomes your master'.


"It is not good for all our wishes to be filled; through sickness we recognize the value of health; through evil, the value of good; through hunger, the value of food; through exertion, the value of rest."


I still want to say congratulation to all my friends. Where ever we are placed to study at, we are still lucky for having a chance to study because not all people on this planet can have it. Think about our friends in Palestine. You will cry, then.


Anyway, once we are racing, make sure we are the winner. In the world of education today, we are racers! The competitions are really high. Those who are strong enough to face the challenge will continue to survive and those who are weak will be stepped by other people. Since, once we were in Islamic College of Sultan Alam Shah (don't care if it's wrong), it means we are a great person who will lead the community in the next future. This is the responsibility that we are shouldering.

Our deepest fear is not that we are inadequate.
Our deepest fear is that we are powerful beyond measure.
It is our light, not our darkness, that frightens us most...
We were born to face the tests that are waiting for us.
And when we let our own light shine,
we unconsciously give other people permission to do the same.
As we are liberated from our own fear,
our presence automatically liberates others.