|
At last, it seems, nearly months, I didn't update my blog, until some of my comrades had asked me, and so now, here I am, updating my blog. First of all, I wanna wish.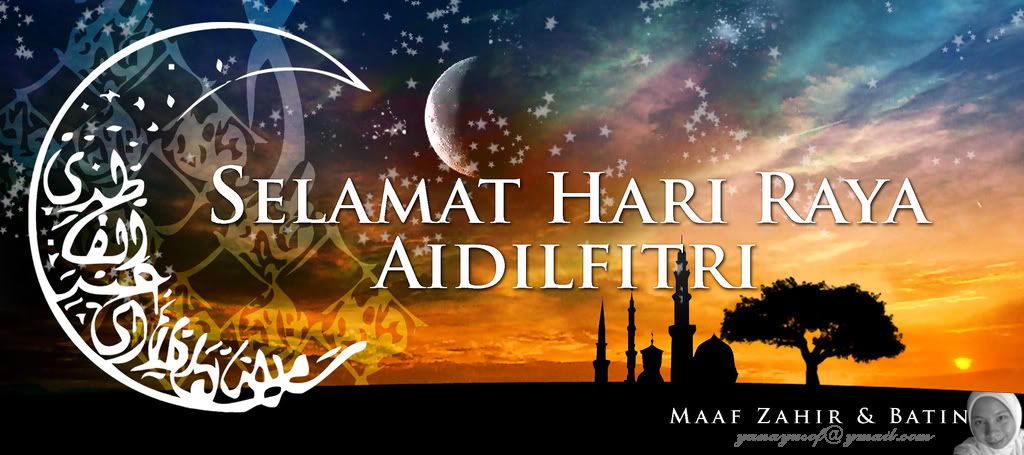 (these are the words that I will never translate in my heart.. lol)
though it is a bit late since today is not the first Raya. Yet, I bet, it is not a matter for you guys. Aren't you?
I didn't update my blogs for some reasons (stop giving pretext!!! :P):
1. I got test.
2. I got a physics project.
3. I joined a 2-days camping.
4. My laptop was nearly full-damaged (the mother box got heart attack!).
5. Then, I got test a gain.
6. No more excuse! (:P)
And, the coming exam is waiting for me. I felt really shameful as my last 2 results (test) are not good enough. The first grade in the first test is 30 and I think my second test is a bit worse, 28, may be. But if I get 28, I am still proud as I did not study.. hehehe.. Just have to be prepared all the times. But now I will change my study style for the sake of Allah. Oh yeah! About exam, for those who are going to seat for SPM and PMR, please be ready for these exams and I will always praying for your success.
KISASIANS! Grab the first place!!!!
Anyway, here are some of the sweet memories in the first Hari Raya…